Fujifilm X Summit STHLM 2023 to be held on September 12th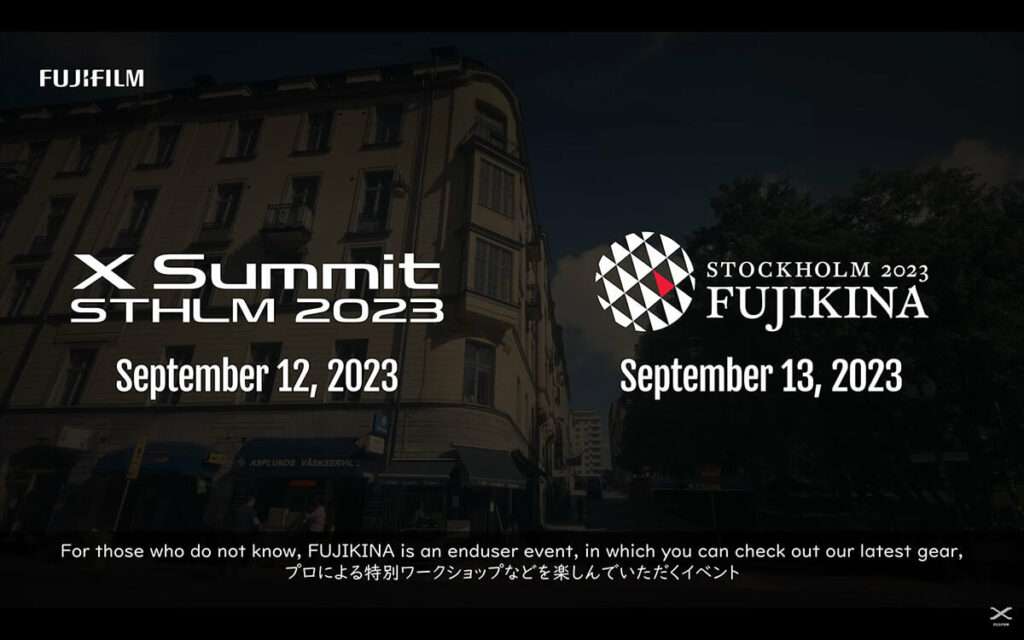 Fujifilm has announced that it will hold "X Summit STHLM 2023" on September 12th and "FUKIKINA" on September 13th. What new products will be announced?
Fujifilm held "X Summit BKK 2023" in Bangkok in May and announced "X-S20", but what will be announced at "X Summit STHLM 2023"? Here are the rumored upcoming Fujifilm products:
Fujifilm GFX100 replacement
GF 55mm f/1.7
GF 30mm f/5.6 Tilt Shift
GF 110mm f/5.6 Tilt Shift
So, the new Fujifilm products to be announced will be the GFX100 successor and GF lenses, and this time it will be the GFX-focused X Summit. However, there is a possibility that new products that are not listed above will appear, so I would like to expect some kind of announcement regarding the X series.
It is already less than a month until the X Summit, and normally, it seems that the product specifications will gradually leak from now on. I would like to pay attention to what kind of performance the GFX100 successor model is finished.
Note: Join the Fujifilm Camera Users Facebook Group to share your Fujifilm photography and advice, ask and answer questions that arise and help each others!
Fujifilm GFX 100S body: $5,999 at Amazon, B&H, Adorama.
FujiFilm GFX 100 body: $9.999 at Amazon, B&H, Adorama.
Read more:
Via: Fujirumors