Sony FE 50mm f/2.8 Macro Lens Officially Announced, Price $498
Surprise: Sony officially announced the new FE 50mm f/2.8 Macro lens for Sony full frame mirrorless cameras. The US price of this new 50mm f/2.8 Macro lesn is $498 and it will be available for pre-order from September 1 at B&H, Adorama.
Sony FE 50mm F/2.8 Macro Features:
Full-frame 50mm macro lens with 1:1 magnification
Compact and lightweight design for outstanding mobility and easy handling
F2.8 maximum aperture and circular blade design produce creamy de-focused backgrounds
6.25 inch minimum focusing distance, with a working distance of less than 2 inches
Comprehensive controls; focus-mode switch, focus-range limiter, and focus-hold button make for comfortable shooting
ED glass effectively compensates for axial chromatic aberration at close focus
Dust and moisture resistant design
Press Release:
Sony Releases Full-Frame FE 50mm F2.8 Macro Lens
SAN DIEGO, Aug. 30, 2016 – Sony Electronics, a worldwide leader in digital imaging and the world's largest image sensor manufacturer, has today introduced a new full-frame lens for their E-mount camera system, the FE 50mm F2.8 Macro lens (model SEL50M28).
Ideal for everyday photography, this 50mm macro lens features an F2.8 maximum aperture that offers outstanding image quality and bokeh, while its 1:1 macro capability allows the photographer to get sharp close-up shots of their subject. Additionally, its comprehensive range of controls including focus-mode switch, focus-range limiter and focus-hold button ensure an effortless shooting experience for a wide range of users.
The lens offers a 6.3 inch minimum focusing distance and a wider field of view for capturing more background, compared to longer focal-length macro lenses. Weighing in at a mere 8.4 oz., it's extremely lightweight and portable, making it easy to carry around.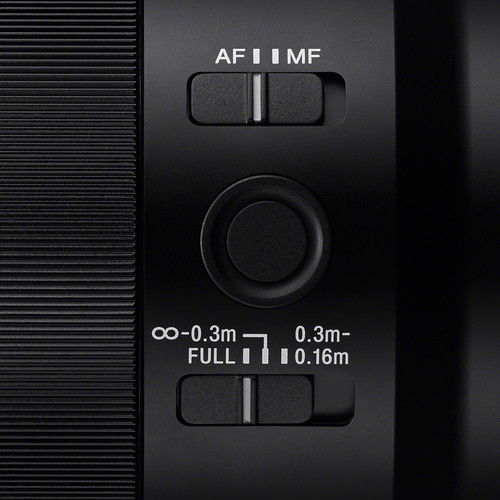 The new FE 50mm F2.8 Macro lens features an ED (Extra-low DispersionSEL50M28_ILCE-7M2_(a7II)_top ) glass to effectively compensate for axial chromatic aberration at close focus, allowing it to create consistently sharp and high quality images. The optical and mechanical construction of the lens has less glare and ghosting, even without a lens hood. The lens is also dust and moisture resistant.
Pricing and Availability
The new FE 50mm F2.8 Macro lens will be available in September for about $500 US and $650 CA, respectively. It will be sold at a variety of Sony authorized dealers throughout North America.
A variety of exclusive stories and SEL50M28_Aexciting new content shot with the new lenses and other Sony α products can be found at www.alphauniverse.com , Sony's new community site built to educate, inspire and showcase all fans and customers of the Sony α brand.
Content is also available for viewing at the sony.com product page in the US and CA.
Via: Sony Blog