Some Additional Information about the Leica Q3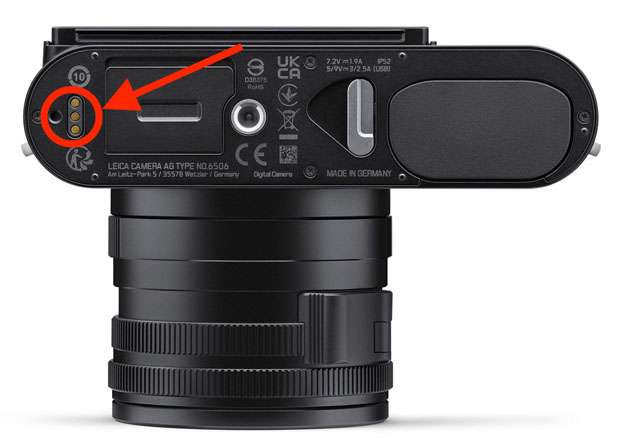 Here are some additional information about the upcoming Leica Q3 camera, which will be officially announced on May 26th, 2023.
The upcoming Leica Q3 camera will come with an option grip that will be compatible with regular Qi chargers for wireless charging. There are speculations that Leica will also unveil its own charging mat, priced at 500 euros. This innovative wireless charging capability is expected to be incorporated in future Leica camera models as well.
In addition to the exciting charging options, I have some noteworthy updates regarding the specifications of the Leica Q3 camera. It has been confirmed that the camera will support 8K video shooting without the concern of overheating. This is excellent news for videographers and enthusiasts who seek to capture high-quality footage with extended recording times.
Leica Q3 rumored specifications:
Announcement on May 26
Improved focus illumination mechanism
Contactless charging system (similar to how an electric toothbrush is charged)
New finish
Same 60MP sensor and image processor as the Leica M11
Same body, lens, and image stabilization as the Leica Q2
Code name "Wilson"
Higher price than the Q2 (currently $5,795)
Tilt screen
Higher MP EVF
Internal memory
USB C charging
8k video
Phase detect AF
New handgrip with wireless charging
Shutter button with a traditional cable release
Same Leica BP-SCL4 lithium-ion battery but with higher power/mAh (milliamp/hour)
The presence of three terminals on the bottom of the Q3 strongly suggests its compatibility with wireless charging. This feature offers remarkable convenience, allowing users to simply place the camera on the charging mat for a hassle-free power-up. Furthermore, the confirmation of 8K video capability, which was previously uncertain, indicates that Leica has taken measures to ensure practical functionality and prevent overheating issues.
Note: Join the Leica Camera Users Facebook Group to share your Leica photography and advice, ask and answer questions that arise and help each others!
Leica Q2: $5,795 at Amazon, B&H, Adorama.
Read more: Best Memory Cards for Leica Q2.
Via: LeicaRumors