New Sony Vlog Camera to be Announced on May 23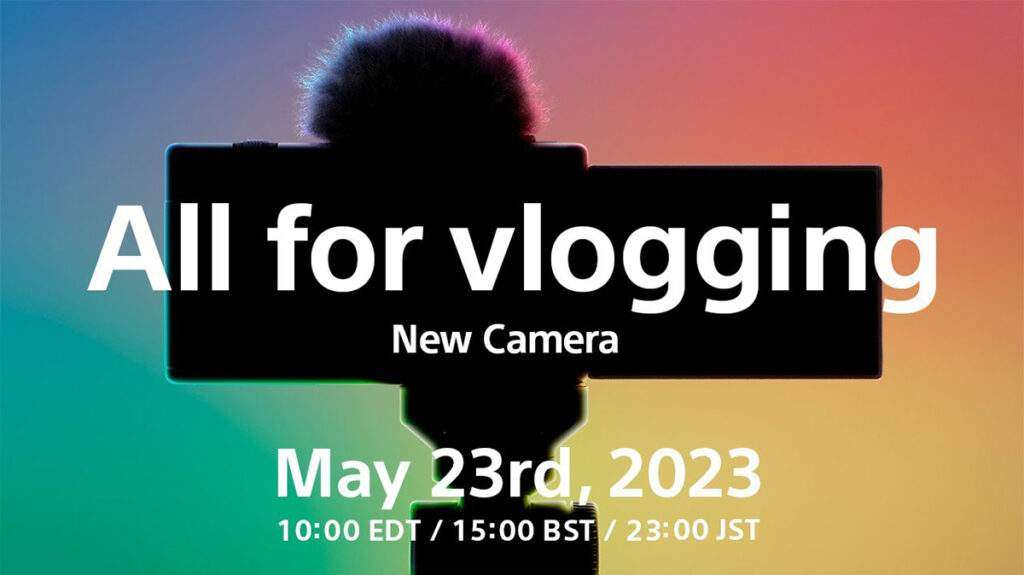 Exciting news for all the vloggers out there! Sony has made a major announcement, revealing that they will unveil a brand new Vlog camera on May 23rd at 10:00 EDT.
Although the details are currently shrouded in mystery, some eagle-eyed viewers have noticed that the silhouette of the new camera bears a striking resemblance to the ZV-1. However, there are also some differences that we can observe from the teaser images released by Sony. For instance, the rear monitor of the new camera is a vari-angle type, which is a significant upgrade from its predecessor.
Upon closer inspection of the breadcrumbs on the domestic Sony teaser page, there is a cryptic message that reads, "Every day is a story you want to show." Could this be a clue to the capabilities of the new Vlog camera? We can only speculate until May 23rd when the veil will finally be lifted.
Interestingly, the teaser image for the Vlog camera has remained the same, leading many to wonder if this is a successor to the popular ZV-1 that will be announced at the end of May. But rumors suggest that the company has plans to unveil the "a6700" in the summer, which has left some fans scratching their heads.
Meanwhile, Canon has also just announced the PowerShot V10, which has created a buzz in the industry. As for Sony's new Vlog camera, we cannot wait to see if it will live up to our expectations and whether it will surpass the competition. Stay tuned for more updates! Read more Sony Camera Rumors.
Sony ZV-E1 body: $2,198 at Amazon, B&H, Adorama.
Sony ZV-1 Camera: $748 at Amazon, B&H, Adorama.
Sony FX3 Full-Frame Cinema Camera: $3,898 at Amazon, B&H, Adorama.
Up to $220 off on Sony E-mount full frame lenses at Amazon, B&H, Adorama.
Up to $300 off on Sony E-mount APS-C lenses at Amazon, B&H, Adorama.
Note: Join the Sony Camera Users Facebook Group to share your Sony photography and advice, ask and answer questions that arise and help each others!
Read more: