The First Part of OM SYSTEM OM-1 Development Story: OM-1 Absolute Reliability
OM Digital released the first part of their OM SYSTEM OM-1 development story: OM-1 Absolute Reliability. You can read the Japanese text at Fotopus (and here the Google translation).
As the flagship model of the "OM SYSTEM" camera, which provides a unique customer experience, this camera stimulates the photographer's creativity and allows him to take the lightness he wants to take anywhere and shoot what he wants. It is a single-lens camera that provides the impression that you can do.

This time, we will introduce the charm of OM SYSTEM OM-1 and the hardships during development that we asked the developers in three parts as "Getting closer to the contents of OM SYSTEM OM-1-Developer thorough free talk".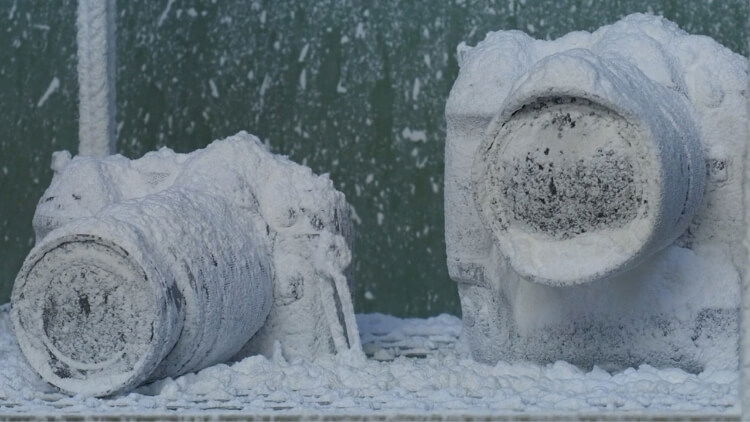 This is a photograph just after the dustproof test. It is a test to prove that there is no intrusion into the camera even if you continue to use talc powder, which is like baby powder, for 8 hours.

Of course, in addition to these, a powerful dust reduction system that allows you to change lenses safely even in the sand and a highly durable shutter unit are equipped with the same or better than before.

It is not only reliable because it is designed to prevent water droplets and dust from entering from the outside, but it is also developed with particular attention to making it hard to break by using even the internal parts, so you can use it with confidence.
OM SYSTEM OM-1 body: $2,199 at Amazon, B&H, Adorama.
OM SYSTEM OM-1 with 12-40mm f/2.8 Lens: $2,799 at Amazon, B&H, Adorama.
Read more: