Sony Interview: No Outsourcing of Best Sony Sensors to Rivals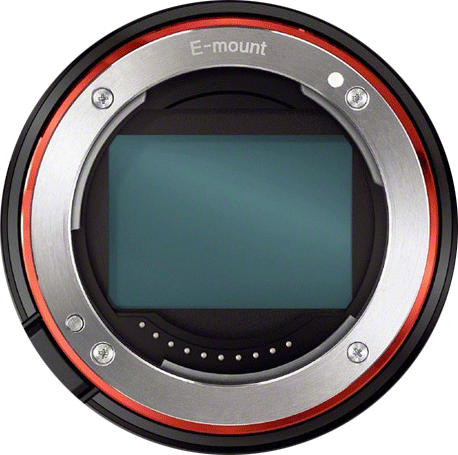 Imaging Resource published their interview with Sony managers (Mr. Kenji Tanaka and Mr. Yojiro Joe Asai) at Sony Thailand Factory. And it seems that Sony will no longer sell their best sensors to other manufacturers, maybe this is why no one else is using their Sony a7RII's 42MP Full Frame sensor. Here are the key points:
1. No outsourcing of best Sony sensors: "As you know well, our key driver is the image sensor, and we already invested a lot of money for the image sensor development. And the sensor is a custom [design, meaning that] only Sony can use these sensors, and our strength is our in-house technology. So I invested in that and we will keep investing in the in-house technology like image sensors."
2. Full Frame forecast: The Full Frame market is the most stable, but Sony wants to grow it slowly.
3. "Now we are focused on three essential factors. One is of course the resolution, and another is the sensitivity, and third is the speed."
4. Sony a7RII mainly brought in customers form other systems, but Sony hopes to grow the ILC market beyond current DSLR/ILC users.
5. "I have said, too, that amateurs, people who don't consider themselves photographers, like moms and dads, they need more advanced technology than the pros, because they're the ones who more than anything need smart cameras and intelligent sensors. So maybe that will come."
6. Full Frame and APS-C: "Full-frame is our primary area. But as you said, we don't ignore the APS-C market, and we can also grow the APS-C market." And the price difference between Full Frame and APS-C could get closer together with time.
7. "I want to show our technology. The technology can change the future. Right now, I think American people still think the DSLR structure with mirror and shutter is best. But the technology can change that kind of way. And I think only Sony can do it. So I want to explain why the future is changing. And sensor is one aspect, and the lens is another one. Of course, intelligence is another aspect, but there are many technologies we have, so these things I want to tell your users. And of course [by combining] these technologies we create new cameras. So I want to show you the new camera…mirrorless can take a photo that the even professional DSLRs couldn't capture."
This interview was already removed but you can still find it on Google cache.
Stay with us on Facebook, Twitter, Google+, RSS feed to get more news, rumors, reviews and deals.