Pentax Full Frame DSLR Camera Images at PhotoPlus 2015
Adorama posted several images of the upcoming Pentax Full Frame DSLR camera at PhotoPlus show 2015. The as-yet unnamed camera will be announced in Spring 2016 and it will feature a 35mm sensor and a twist-out (or flip-out) LCD monitor. Other detailed info are still unknown. Stay tuned!
Pentax Full Frame DSLR Camera Rumored Specs:
36MP full frame sensor without AA filter
5 axis shake reduction
645 lens adapter
SR (Super-Resolution) mode
Diffraction correction
x0.78 large finder
PRIME IV 14 bit processor based on PRIME M2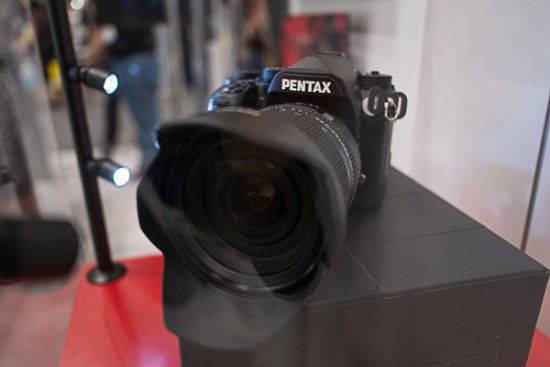 Stay tuned for more info.
via: PR
Read More: Pentax Rumors