Olympus E-PL8 and Stylus TG-Tracker Coming Soon, Images Leaked
Olympus will announce two new cameras in the next few weeks: Olympus E-PL8 and Olympus Stylus TG-Tracker.
1. Olympus Stylus TG-Tracker: It is expected to be a new action-type camera.
2. Olympus E-PL8: Olympus's new model "IM001" has been registered in the Korean and Indonesian government communications agency and according to the info from the readers, the IM001 is a code name of the new macro Four Thirds camera "E-PL8", and it will replace the current Olympus E-PL7. And the first images of the upcoming Olympus Pen E-PL8 mirrorless camera are leaked online.
Olympus E-PL8 Leaked images: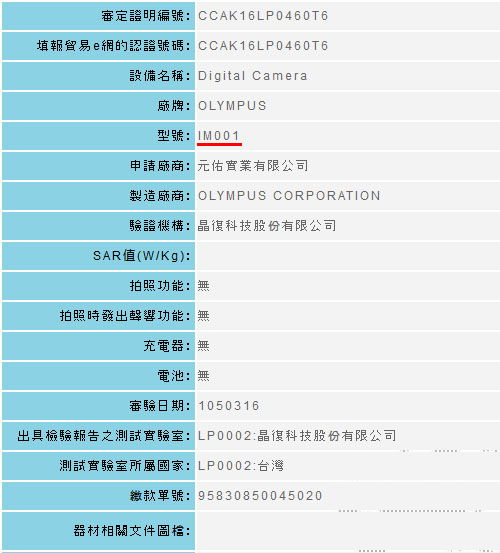 via: digicame-info
Read more: Olympus Rumors
Note: If you are an Olympus User, you can now join the Olympus Users Facebook Group to share your Olympus photography and advice, ask and answer questions that arise and help each others!
Olympus Users: https://www.facebook.com/groups/OlympusUsers