New Nikon Camera "N1711" Registered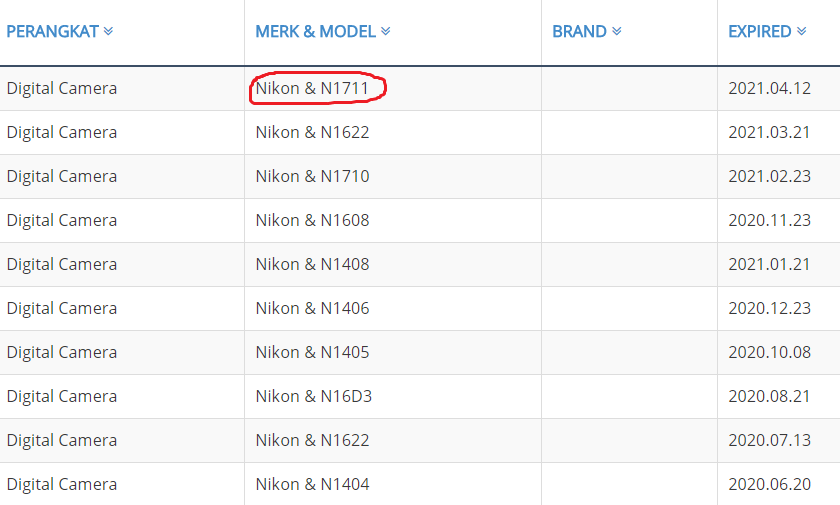 A new Nikon camera with the code name "N1711" has been registered as a certification body in Indonesia. This is the third Nikon camera registered in 2018, just after Nikon "N1710" and "N1622".
Equipment: Digital camera

Brand: Nikon

Model: N1711
At CP+ 2018 and NAB 2018 Nikon didn't announce any new model, so I'd like to expect some new model announcement in September from Nikon at Photokina 2018.
Stay with us on Facebook, Twitter, Google+, RSS feed to get more news, rumors, reviews and deals.
Via: Nokishita