Lexar Professional CFexpress Type B USB 3.1 Reader Officially Announced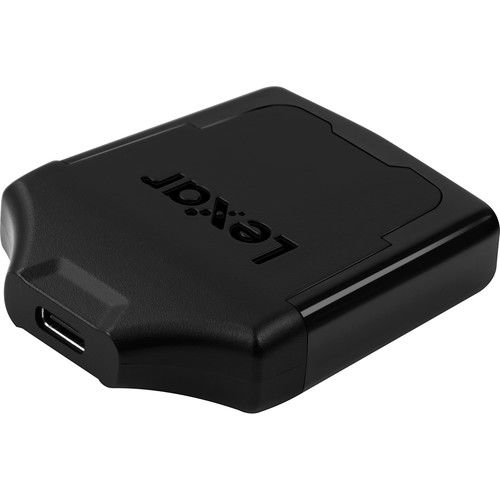 Lexar today officially announced the new Professional CFexpress Type B USB 3.1 Reader. The US price is $49.99 and it is now available for pre-order at Amazon, B&H.
Lexar Professional CFexpress Type B USB 3.1 Reader Key Features:
Provides next-generation transfer speeds for high-quality images and RAW 4K video
Designed for use with CFexpress™ Type B cards
Transfer speeds of up to 1050MB/s1
Leveraging USB 3.1 Gen 2 technology to dramatically accelerate workflow
Includes a USB Type-C to USB Type-A cable
Compact, portable design for photographers and videographers on the go
Five-year limited warranty
Specifications:
Form Factor: CFexpress Type B
Interface: USB 3.1 Gen2
System Supported: PC and Mac systems
Operating Temperature: -10° C to 70° C (14°F to 158°F)
Dimension (W x L x H): 56.2 x 47.28 x 12.85 mm / 1.16" x 1.51" x 0.14"
Weight: 21 g / 0.016 lbs
Quickly Offload Images and Raw 4K Video
Leveraging USB 10 Gb/s 3.1 Gen 2 performance, this small but mighty reader makes it easy to quickly transfer a huge number of large files and speed through post-production. This makes the CFexpress USB 3.1 Reader a good choice for professional photographers and videographers, whether either in the studio or on the go.
Versatile Connectivity
The CFexpress Type B USB 3.1 Reader includes a USB Type-C to Type-A cable for easy connectivity with your host system.
Convenient Portability
With its compact, portable design, you can slip the reader into your pocket and go. Its simple plug-and-play design with a USB Type-C connector makes it easy to offload content from almost anywhere.
You can read more additional information at Lexar official site.
Read more: Best CFexpress Cards and Best CFexpress Card Readers.